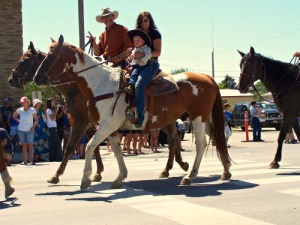 When you are in Montana, what better way is there to see the incredible country than on horseback!
Summer Horse leasing
Montana in the summer time is like no other place, with incredible scenic vistas and many good times to be had by all who dare feed their spirit of adventure!
Keep horses in mind to enjoy with your family and friends this year. Everyone wants a horse at some time in their life and what better way to enjoy that dream than to lease one or many for the hot summer months.
Whether you are looking for just a horse or two to keep in the back yard, or you have a guest ranch and need to lease large numbers of horses to satisfy your clientele. We at Big Sky Horse Leasing will do our best to make your summer a success.
---
Lease Horses for your Guest Ranch or Individual Use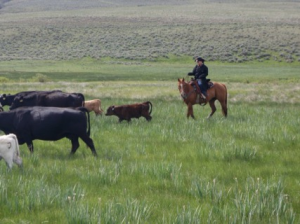 1. Guest Ranches: You know what it takes to run a quality guest ranch. It takes alot of hard work and taking care of alot of different aspects, lodging, meals, coordinating travel, and a host of other tasks. Why add the hassle of trying to find good horses to the extensive list.
Let us at Big Sky Horse Leasing take that burden off of your shoulders. We have years of experience and hours upon hours of time that we have already invested in making sure that the horses we send are what you need.
We take great care to know what we are sending the best horses and we pride ourselves on customer service.
Visit our Rates page and contact us by email or phone for any additional information that you may need.
---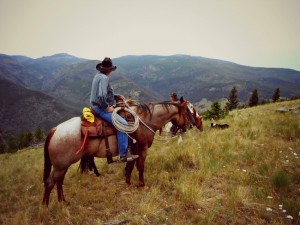 2. Individuals: If you are looking for a horse for the grand kids or you would like to have a romantic summer with your special someone, one thing that adds so much to the experience is having a horse that you can trust.
At Big Sky Horse Leasing we have always prided ourselves on leasing the kind of stock that you and your loved ones can enjoy.
Give us a try and we will keep you coming back every year to enjoy the convenience and reliability that we can provide you and your family.
Visit our Rates and let us know how we can serve you this summer.
---
You may need more equipment or services. If you need Hauling, Shoeing or Tack and Accessories, just click on the appropriate link for pricing.
Download and print Contract Here: Download Contract
Signed lease agreements are required on all horses and deposits of one-third the total lease fee. Early signed agreements guarantee we will have horses when you need them. Horses returned injured or damaged so as to be unusable for the rest of the season carry a penalty charge of $350.00. Replacement horses, if needed and available, will be leased at regular lease rates. Mileage will be charged if we deliver change out horses, refer to contract for details. Short-term users can borrow extra saddle pads at no extra charge. Extra pads eliminate most injuries. Security deposit of $2000.00 required on five head or less. If you lease more than 5 head, the deposit will be $4000.00 ($4000.00 maximum) for death or permanent injury. The security deposit, in addition to the lease fee, is to be paid on receipt of the horses and returned after use. Personal checks acceptable. Lease fee is to be paid 1/3 upon returning signed contract and 2/3 upon delivery or receipt of horses and equipment. Payment will be in cash, money order, or cashiers check. No personal checks, please. Price Changes: Prices may be higher or lower, depending upon fuel costs and general inflation rates.