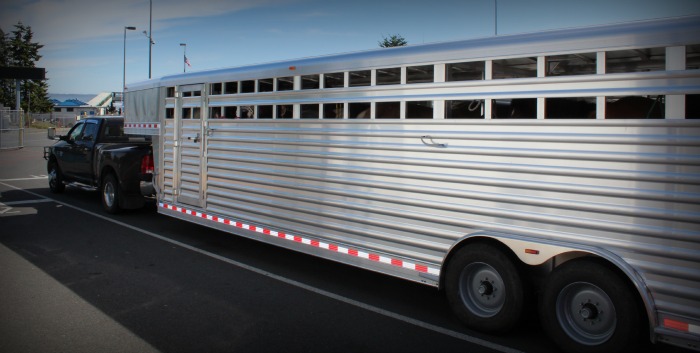 Hauling
Note: We are no longer able to deliver horses to Government land locations due to Federal Regulations.
Let's say you want the horses delivered to a trailhead outside of Ovando, MT. You go to www.mapquest.com and go to Get Directions. Enter 25 White Horse Rd, Townsend MT, 59644 into the Start box and Ovando, MT into the End box. Then click go. It will tell you the exact mileage from our ranch to Ovando, Mt. All you need then is the mileage from Ovando to the trailhead, which you should be able to get from a map. Take that number and multiply it by 2 if we are picking the horses up too, then multiply the total by $4.25 per mile.
Keep in mind that even though that is only mileage one way there and one way back, the price includes both delivery and pickup.
---
Example
Distance from 25 White Horse Rd, Townsend, MT 59644 (Big Sky Horse Leasing) to Ovando, MT is 102 miles, and the distance from Ovando MT to the trailhead is 15 miles. The total is 117 miles. So the hauling price would be 117 x 2 (if we are picking up horses as well) . That is 234 total loaded miles @ $4.25 a mile. The total hauling charges for this trip would be $386.
For any special hauling needs, hauling over 300 miles one-way, or large numbers of horses (over 10) contact us for hauling rates.