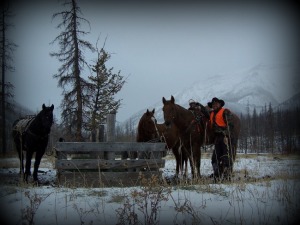 Fall is my favorite time of the year! From the cool breezes of September to the snow and cold of late November.
It's the time of year when the elk and deer are on our minds and the wife is always wondering when the season will get over.
When you travel to the mountains of the west to hunt that trophy elk, Montana whitetail, or high country mule deer, it is always easier to get around with horses, rather than on foot.
For all of your hunting needs Big Sky Horse Leasing has a horse and program that will fit your needs.